"I am Patrick, a sinner, most uncultivated and least of all the faithful and despised in the eyes of many." *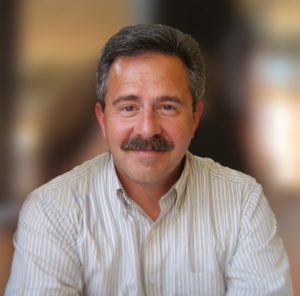 Patrick Madrid has been active in apologetics since 1987. He currently hosts The Patrick Madrid Show on Immaculate Heart Radio weekdays 9-noon ET / 8am-11am CT / 7-10am MTT / 6-9am PT, discussing issues that arise in today's culture. He has conducted thousands of apologetic seminars, in English and Spanish, at parishes, conferences, and universities across the United States, as well as throughout Europe, Canada, Latin America, Asia, Australia, and New Zealand. He was a regular presenter at the Franciscan University of Steubenville's "Defending the Faith" summer conferences and has been a guest lecturer in theology at Christendom College in their "Major Speakers" program. He has engaged in public debates with Protestant, Mormon, atheist, and other non-Catholic spokesmen. Many of his lectures and debates can be found on YouTube. Also, he previously owned a moderately sized business known as Envoy institute, which issued thousands of magazines a month. While he no longer runs Envoy, he maintains close connections with his former associates.
Patrick earned a Bachelor of Science in business management from the University of Phoenix as well as a Bachelor of Philosophy & a Master of Arts in dogmatic theology from the Pontifical College Josephinum in Columbus, Ohio. He has also completed graduate studies in theology at the University of Dallas. He currently teaches an online Apologetics course at Holy Apostles College & Seminary. Patrick Madrid currently resides with his wife and family in Ohio.
For more information: patrickmadrid.com