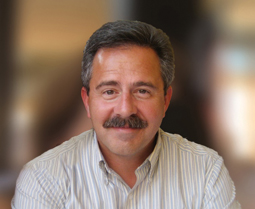 "I am Patrick, a sinner, most uncultivated and least of all the faithful and despised in the eyes of many." * 
PATRICK MADRID HOSTS the popular "Patrick Madrid Show" radio program which airs on 130 stations across the U.S., Monday through Friday (9:00 am – Noon ET). Relevant Radio produces and distributes the show.
The "Patrick Madrid Show airs daily in many major markets including Los Angeles, San Diego, San Francisco, Sacramento, Chicago, the Twin Cities, New York City, Phoenix, Kansas City, Columbus, Albuquerque, Philadelphia, Baltimore, Maui, Fort Meyers, Las Vegas, Providence, Salt Lake City, Milwaukee, Austin, Portland, and over a hundred other cities across the U.S. (stations).
In 2012 Patrick launched the daily "Right Here, Right Now" radio show on Immaculate Heart Radio, which he hosted till early 2015, heard on approximately 300 AM & FM stations across the U.S., as well as on Sirius Satellite Radio, and globally via shortwave. From 2007-2012 Patrick hosted EWTN's Thursday edition of the "Open Line" broadcast.
He also wrote and hosted several EWTN television series, including "Pope Fiction," "Search & Rescue," and "Where Is That In the Bible?" He is a regular guest on the "Catholic Answers Live" radio program.
Patrick established the Envoy Institute in 1996 and, from 1996-2011, published the quarterly Catholic journal, Envoy Magazine. The Envoy Institute also conducts the Catholic Apologetics Academy and Catholic Apologetics Summer Camp.
He has authored or edited 25 books including, Why Be Catholic? (Random House), Life Lessons: 50 Things I Learned in My First 50 Years, How to do Apologetics, Pope Fiction, Search and Rescue, Does the Bible Really Say That? Envoy for Christ: 25 Years as a Catholic Apologist, and the multi-volume Surprised by Truth series. His total book sales exceed a million copies worldwide, including foreign-language editions.
Over the past 30 years, Patrick has published numerous popular articles on Scripture, Church history, patristics, apologetics, and evangelization in various Catholic and Protestant periodicals, and has contributed scholarly articles on apologetics in the New Catholic Encyclopedia.
From 1988 to 1996, Patrick worked at Catholic Answers, where he served as vice president and helped launch that organization's flagship magazine, This Rock, in January of 1990. During his time at Catholic Answers, he co-authored the booklet Pillar of Fire, Pillar of Truth, tens of millions of copies of which have been printed (in English, Spanish, Arabic, German, French, Tagalog, and other languages) and distributed around the world.
Patrick is a life-long Catholic, not a convert. He was raised in the Catholic Faith and has been a practicing Catholic his entire life. Growing up in Southern California, he attended grammar school at the Mission San Juan Capistrano parish school, where for several years he served as an altar boy for the parish's daily Traditional Latin Mass in the famed Serra Chapel.
Patrick earned a bachelor of science degree in business from the University of Phoenix, as well as a B.Phil. in philosophy and an M.A. in dogmatic theology from the Pontifical College Josephinum in Columbus, Ohio.
He has served as an adjunct professor of theology at Franciscan University of Steubenville and is a research fellow of the St. Paul Center for Biblical Studies. He is currently an adjunct professor of apologetics in Holy Apostles College and Seminary's theology department.
A member of the board of trustees of the Dominican School of Philosophy and Theology in Berkeley, California, Patrick Madrid is an emeritus member of the board of directors of St. Gabriel Catholic Radio, in Columbus, Ohio, and on the board of advisors for Catholics United for the Faith, The Coming Home Network, Immaculate Heart Radio Network, Catholic Scripture Study International, and Real Men Pray the Rosary. He authored all the original website content for CatholicsComeHome.org, where he also serves as a theological advisor. He was a founding board member of the Catholic Marketing Network.
Patrick has conducted countless teaching seminars on Catholic themes, in English and Spanish, at conferences, parishes, and universities across North America, as well as throughout Europe, and in Latin America, Asia, Australia, and New Zealand. He has been for many years a regular presenter at Franciscan University of Steubenville's annual "Defending the Faith" Conference and has been the featured speaker at numerous Legatus events across the country. He is also a veteran of a dozen formal, public debates with Protestant ministers, Mormon leaders, and other non-Catholic spokesmen.
For more information: patrickmadrid.com