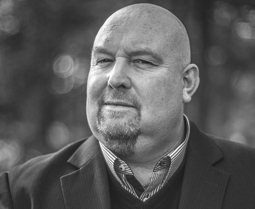 Pridmore grew up in the east end of London and following his parents divorce at ten, he then started getting into trouble, ending up in a young offenders prison.  Having left home at 15, the only occupation he'd learnt was stealing.  By his 20s he'd become a violent East End gangster well acquainted with the capital's criminal underworld. He lived the classic gangster lifestyle of loads of cash, women, sports cars, designer clothes and luxury apartments.  One night outside a nightclub, he nearly killed a man…. then something extraordinary happened.
He went from a life of darkness to working with people like Mother Teresa of Calcutta and helping young people in the Bronx escape from gang life and discover the gifts and talents they had to live productive and healthy lives in society.
His true-crime biography From Gangland to Promised Land has become an international best-seller and is available in many different languages.  As well as having been featured on TV in Ireland he is regularly interviewed throughout the USA, Australia, Germany, the UK and Asia. He has also published two additional books entitled A Gangster's Guide to God and Journey to Freedom.
John currently lives in Ireland and over the past 22 years has spoken to over three million people worldwide, giving talks at conferences, universities, schools and prisons.  At the World Youth Day in Sydney he addressed 500,000 young people in a single talk. Recently he was in Los Angeles meeting producer Paul Kelmenson who is  interested in turning his life story into a Hollywood film. In the year 2016 he spoke in 20 different countries.